Thank You
Thank you for supporting this journey and respecting my time and work! I want to really craft this subscription toward providing more focused value toward you guys since you deserve it even with my time being so limited. So if you have some suggestions please comment at the end of this post at the bottom.
Thank you again and let's get down to business!
Thoughts on /ES /CL /BTC🤔
/ES
Strong session but need to break out of this channel down for us to see a new trend for a few weeks take place otherwise right back down to 3700 and if that fails 3600 then 3500 will be exposed.
Back bellow 3834 we could see downside to 3807 then eventually to 3743 where we bounced. We had a slight overshoot to 3724 and if that gives up we are going down.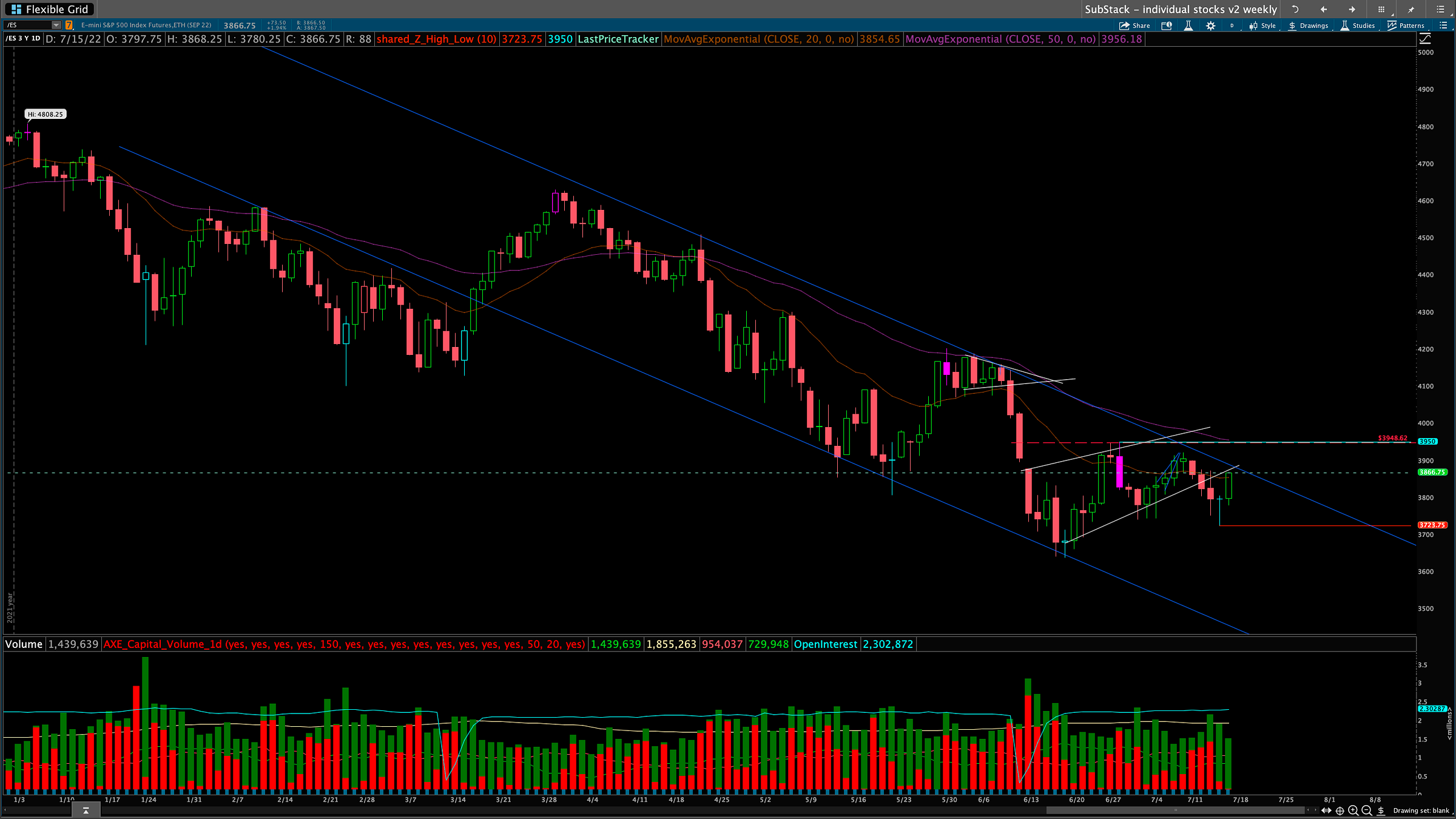 /CL
Oil made its way down to 90 however is holding above my 94.78 line. If we can push back over 100 we will see 105.02. However, that is were we rejected and have had that level noted for quite some time. So keep an eye on that because over that 107.26 we will see and higher. We are currently in a channel down see bottom right daily pic, If we break out of this to the upside we will se that run back to 110 possibly and higher.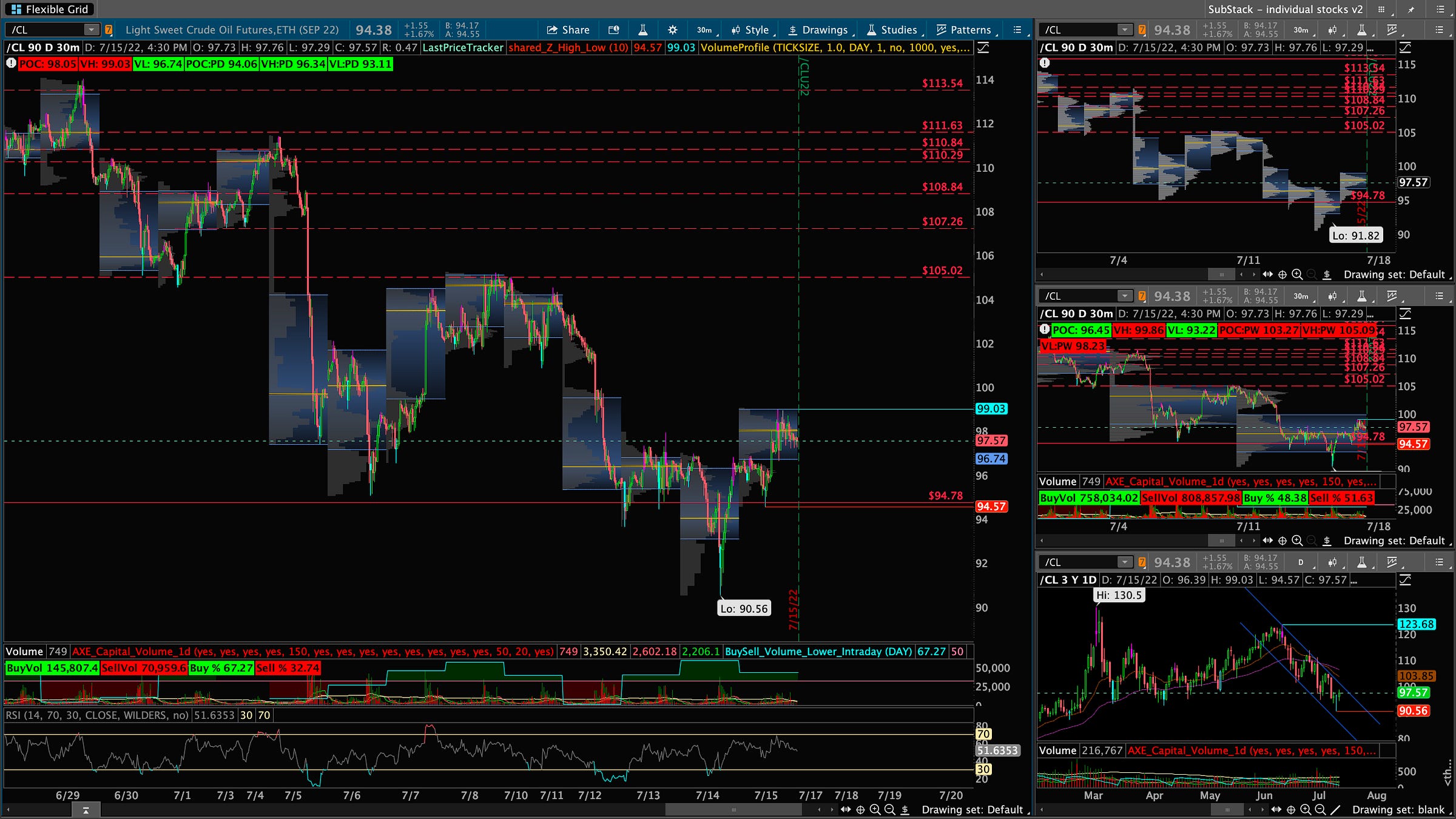 /BTC
I posted a chart about bitcoin back in June with a massive falling wedge. See bottom right picture. We are trading very tight here and if we break over 2200 we can see a gap fill to 2800 zone. However, if we give up 19795 again and break 18525 we will see 16480 and 12750 are my targets.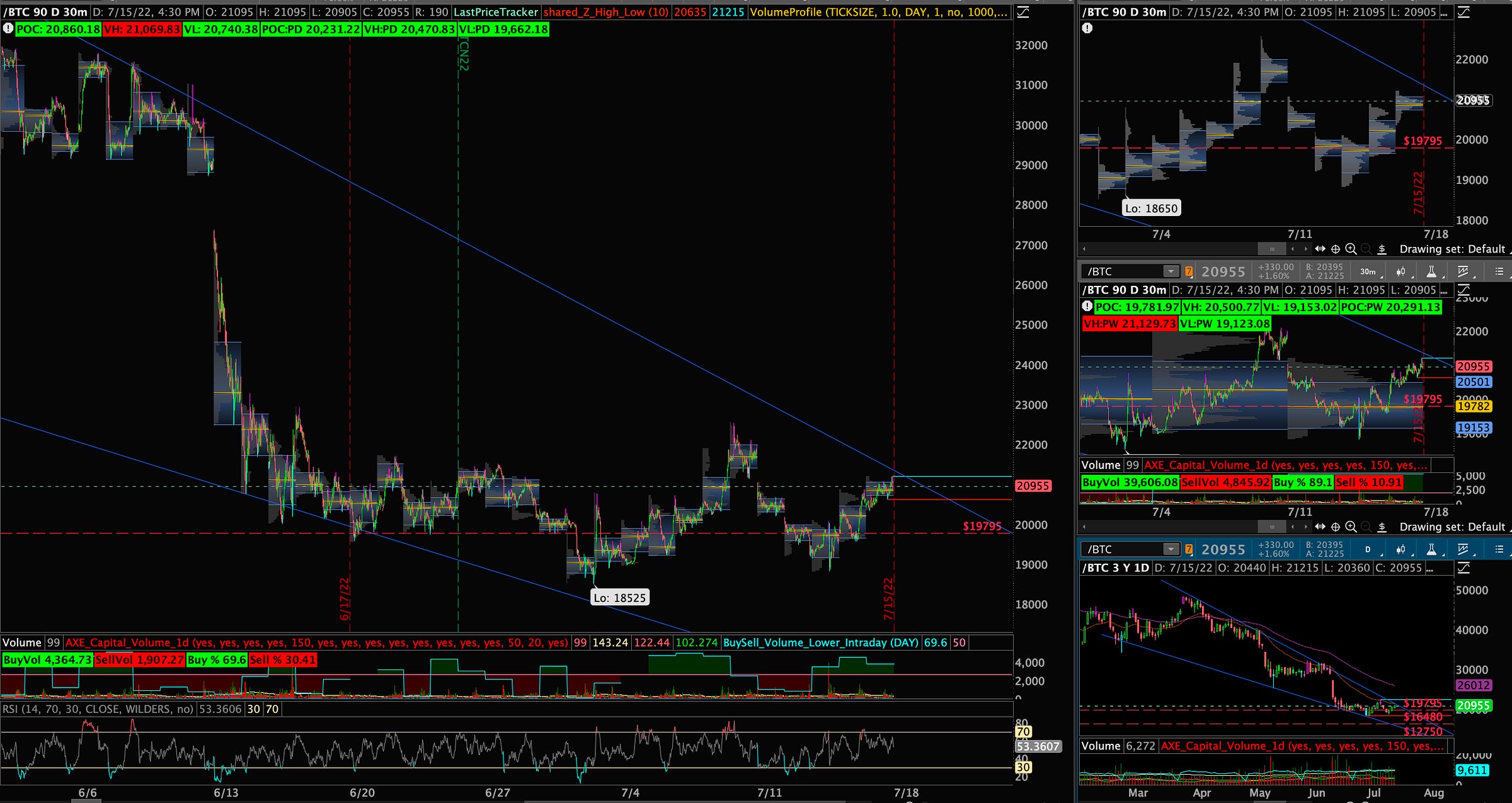 ---
Want To Learn Volume Profile?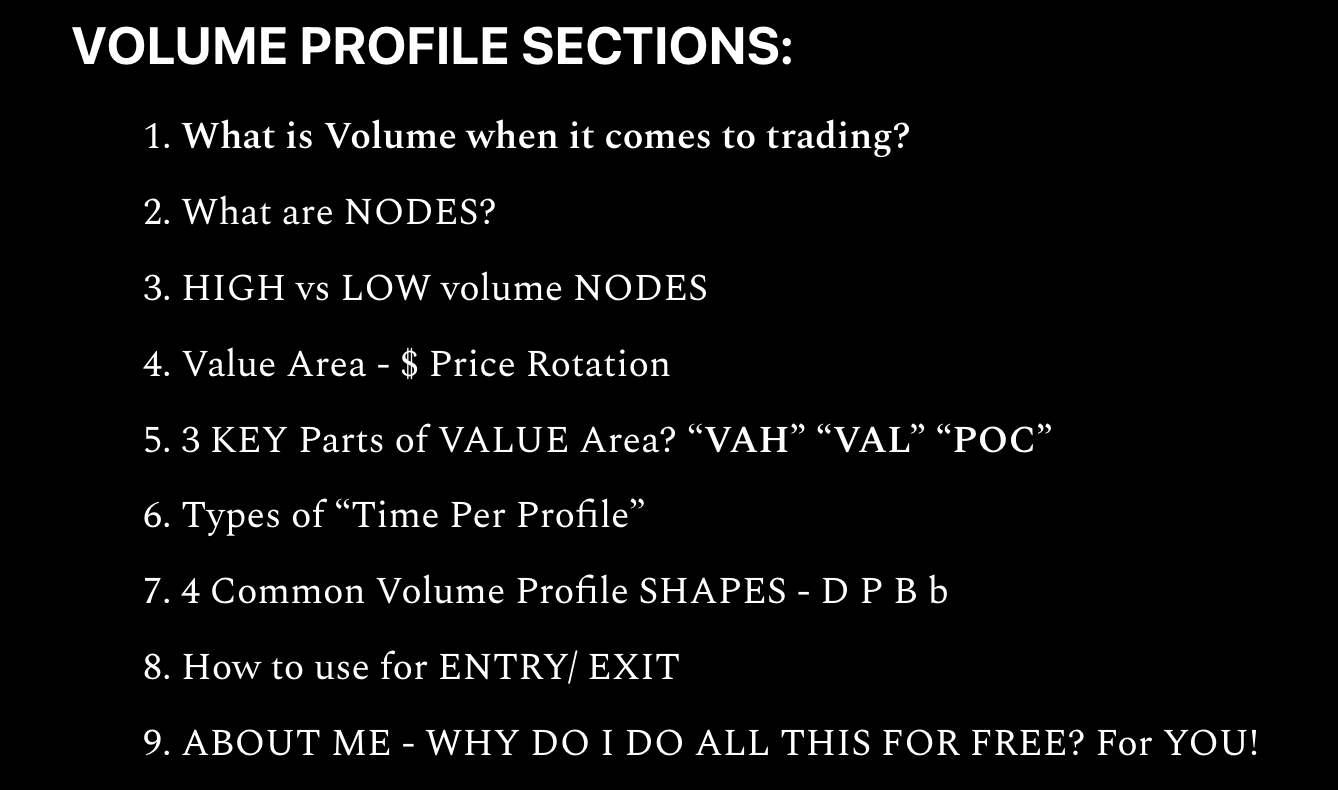 ---
🐦 BIRD'S EYE VIEW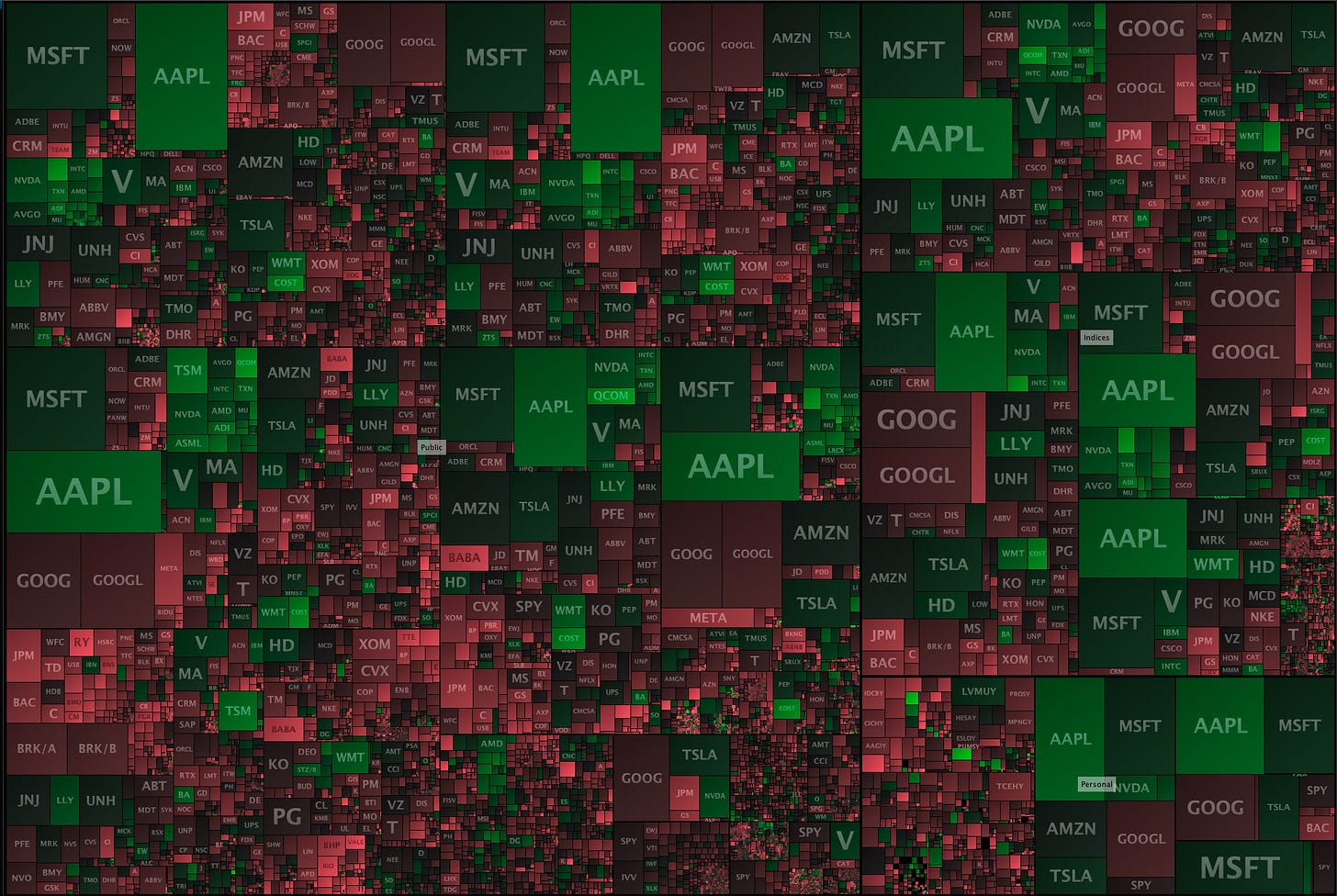 ---
Stocks We Will Be Reviewing
FUTURES - /ES & /NQ
ETFs - QQQ (tech) & IWM (small caps)
VIX - Volatility Index
STOCKS - AAPL / MSFT / AMD / NVDA / AMZN / GOOGL / TSLA
EXAMPLE of Daily SubStack:
Daily Upside/Downside Levels that are more precise than the big picture weekly charts. Both can be used if you swing trade!
Live streams with Q&A (zoom meeting style to discuss with other traders as well) to go over stocks and learn tips and tricks on my style of trading!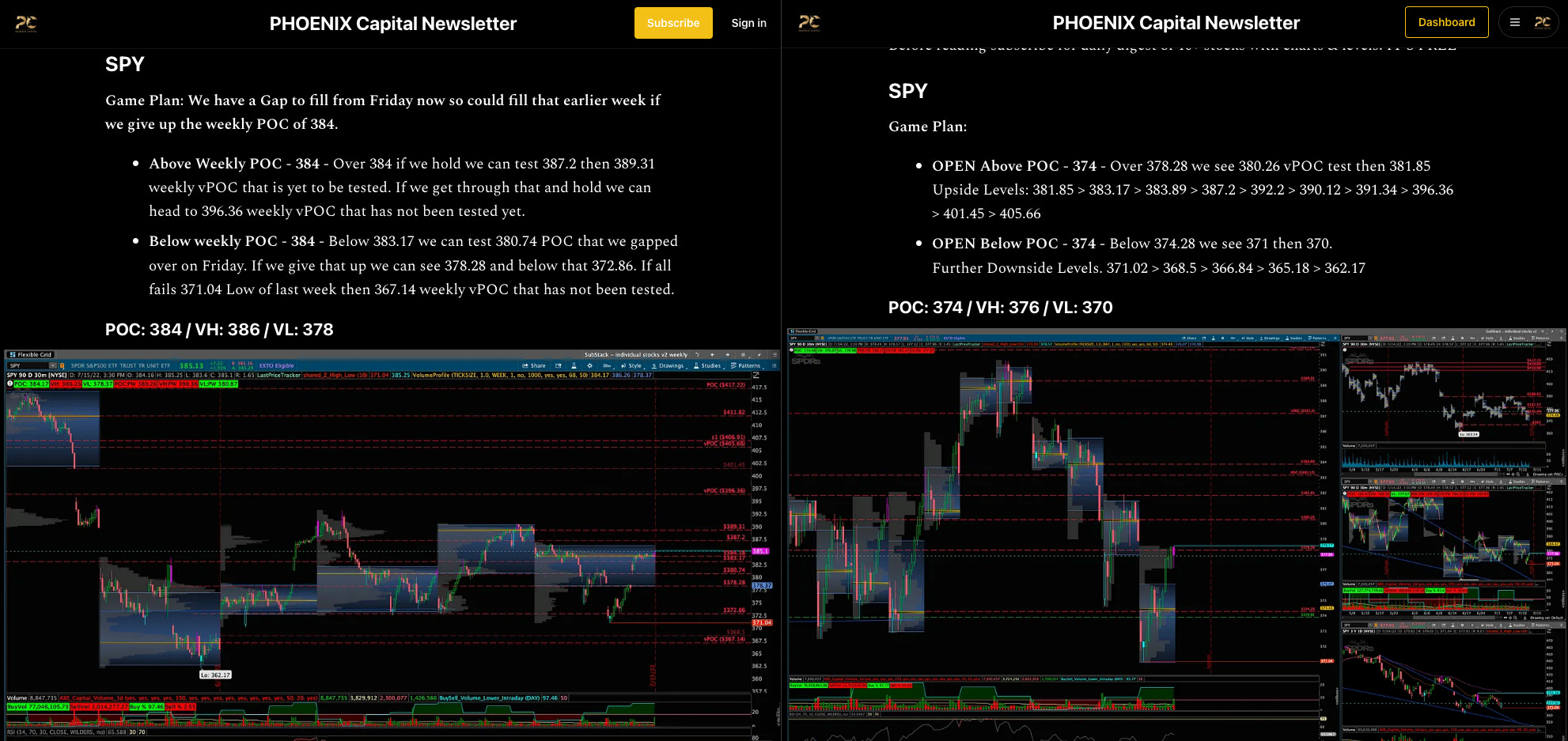 ---
You don't have access to this post at the moment, but if you upgrade your account you'll be able to see the whole thing, as well as all the other posts in the archive! Subscribing only takes a few seconds and will give you immediate access.
Access all our content
Subscribe now and have access to all our stories, help us stay independent and enjoy exclusive content, with constant updates.