Exciting Updates!
We have moved over to Discord,  thank you as we have over 100+ that moved over already! This is very exciting and as a growing community we need a new home. A home that has more flexibility to scale and manage everything!
Discord has:
Option Flow Bot built in
Volume Profile Guides
Live Streams high quality
Earnings / News bot flow
Think or Swim MY Studies
+more coming soon
Once in, you will be in the VERIFY Channel, too unlock and view everything.
Make sure you verify your email
Click the "GREEN CHECK MARK"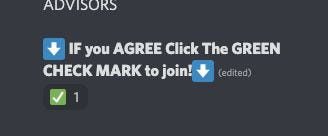 Want To Join VIP - How To Join!
You will see a channel #vip_waitlist. Just go to that channel and comment!

Next Thursday I will accept all new VIP members as long as no further issues with Stripe. To follow with what is going on with Stripe and a solution for memberships, read the #Stripe_issue_updates channel to stay in tune with what is going on!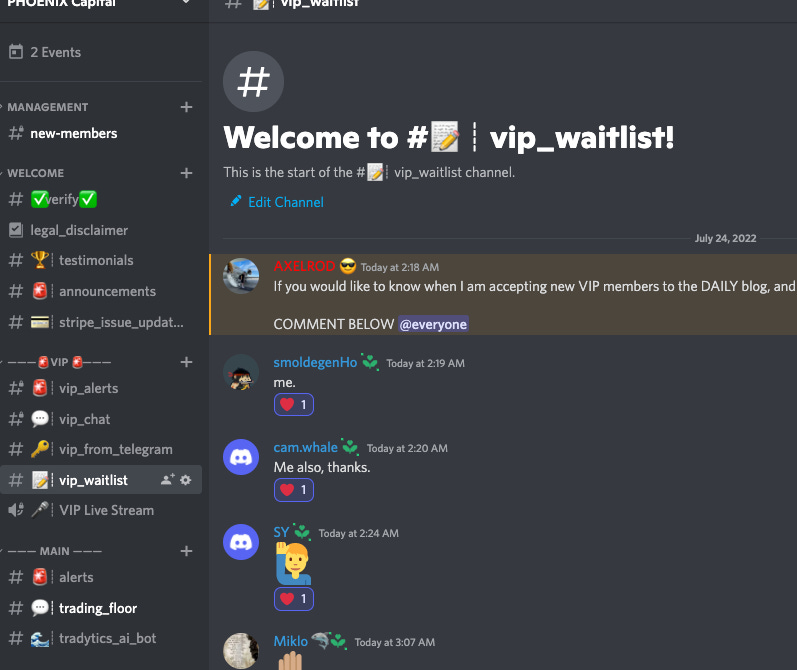 LIVE STREAM TONIGHT
We will do our first live stream tonight!
Click "EVENTS" top left to see all events and click interested, you can even add it to your
calendar!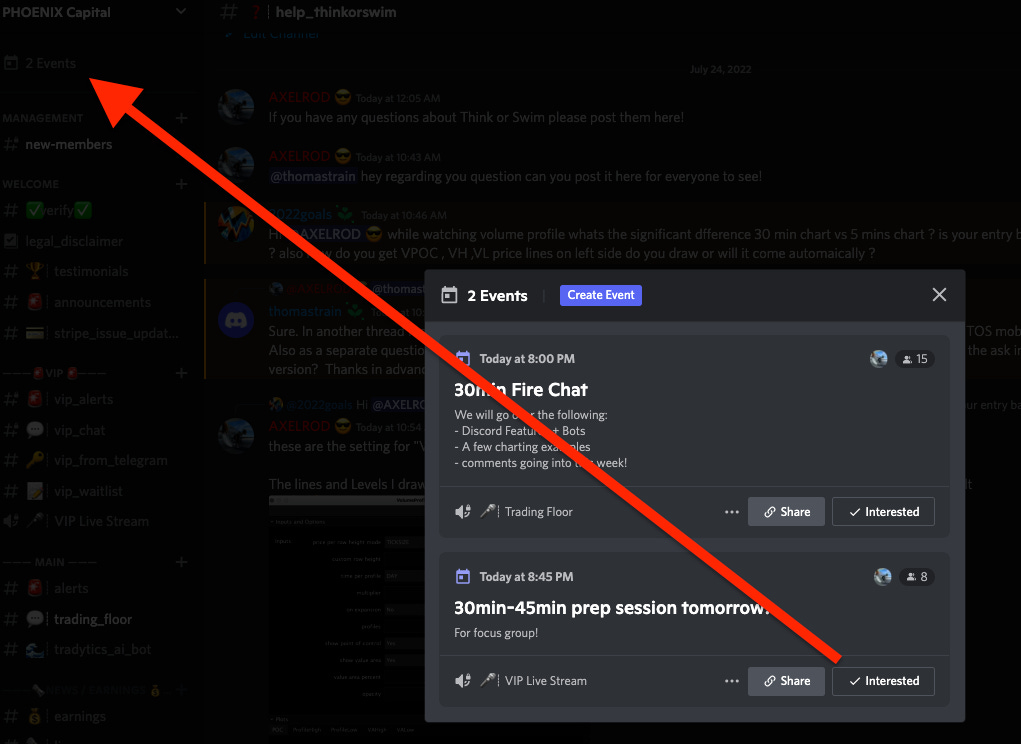 Thoughts on /ES /CL /BTC🤔
/ES
Look at 2  PURPLE Candles before Friday, we traded in a very tight range and then sold off hard. We could becoming to a pivot very soon and right around 4200 if we get there before FOMC we could see a sell off then. This week I expect to be very volatile with FOMC. You can read the full agenda as I check this site every morning - https://www.forexfactory.com/calendar?week=this
If we get over 4008 we could possibly see 4093 vPOC tested and a push to the 4165/4180 range again where there will be some resistance. Back below 3834 we could see downside to 3807 then eventually to 3743 where we bounced. It is a strong zone but could be possibly taken out to expose 3679 vPOC.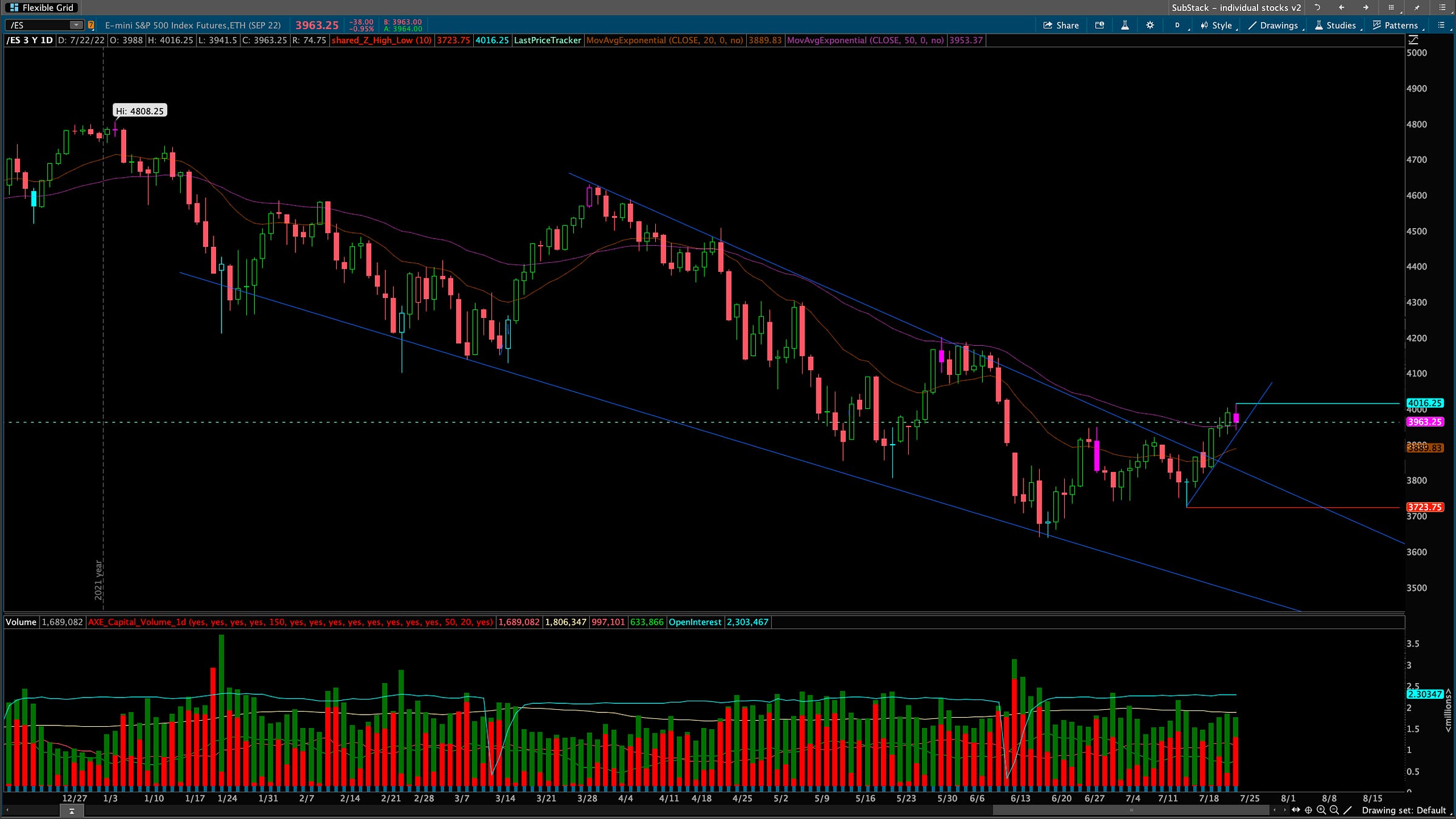 /CL
Oil has a strong support above my 94.78 line. If we can push back over 103.6 vPOC we will see 105.02. However, that is were we rejected and have had that level noted for quite some time. So keep an eye on that because over that 107.26 we will see and higher. We are currently in a channel down see bottom right daily pic, If we break out of this to the upside we will se that run back to 110 possibly and higher.
/BTC
Overall had a solid week as I posted the falling wedge and we had a pop to the upside! We didn't quite rally as hard to fill the gap and still below the 50ema on the daily chart. From here I expect we slide down and back test the trend line around 20000/1900 zone. However, if we give up 19000 zone again and break 18525 we will see 16480 and 12750 are my targets eventually.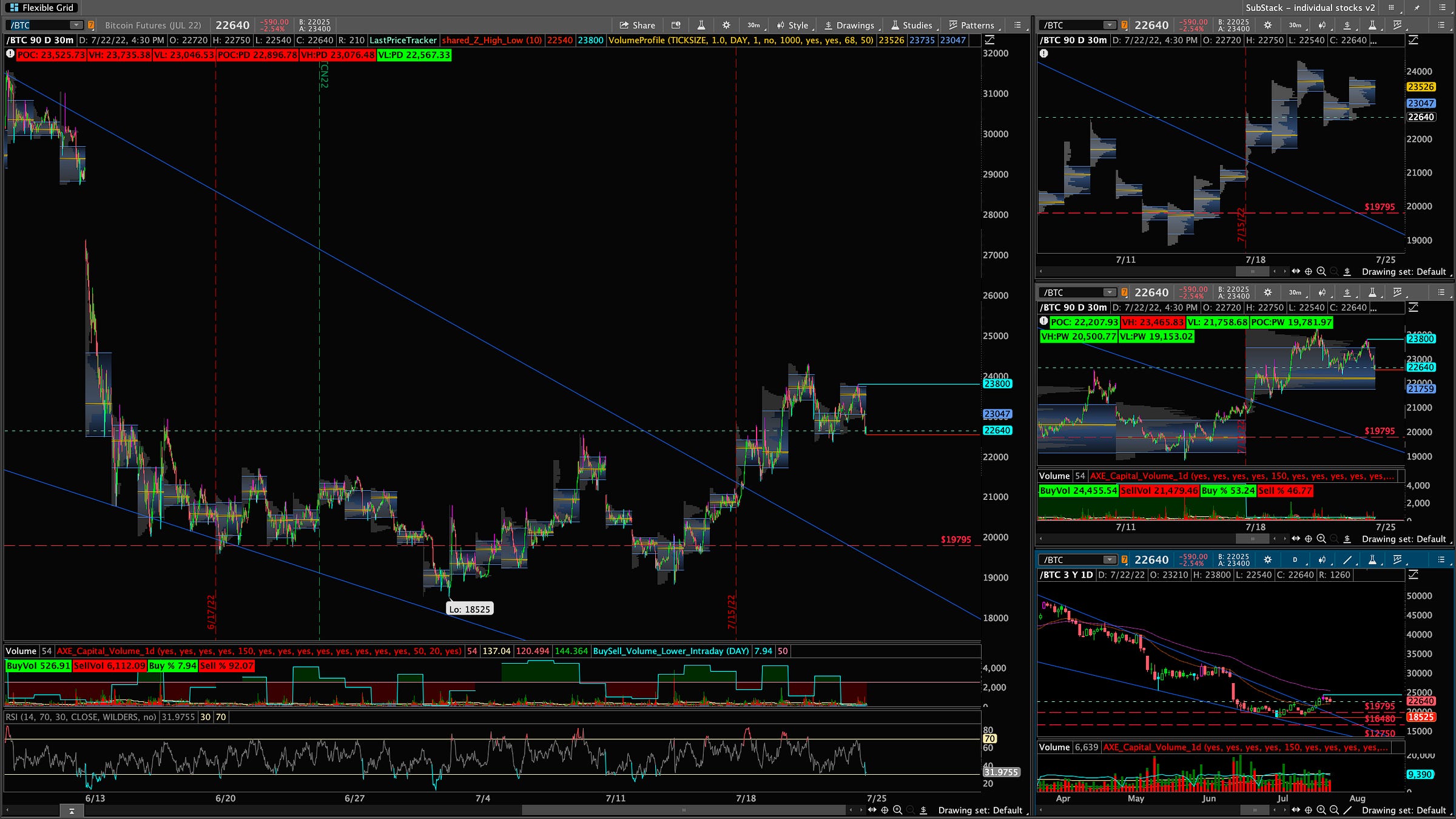 ---
Want To Learn Volume Profile?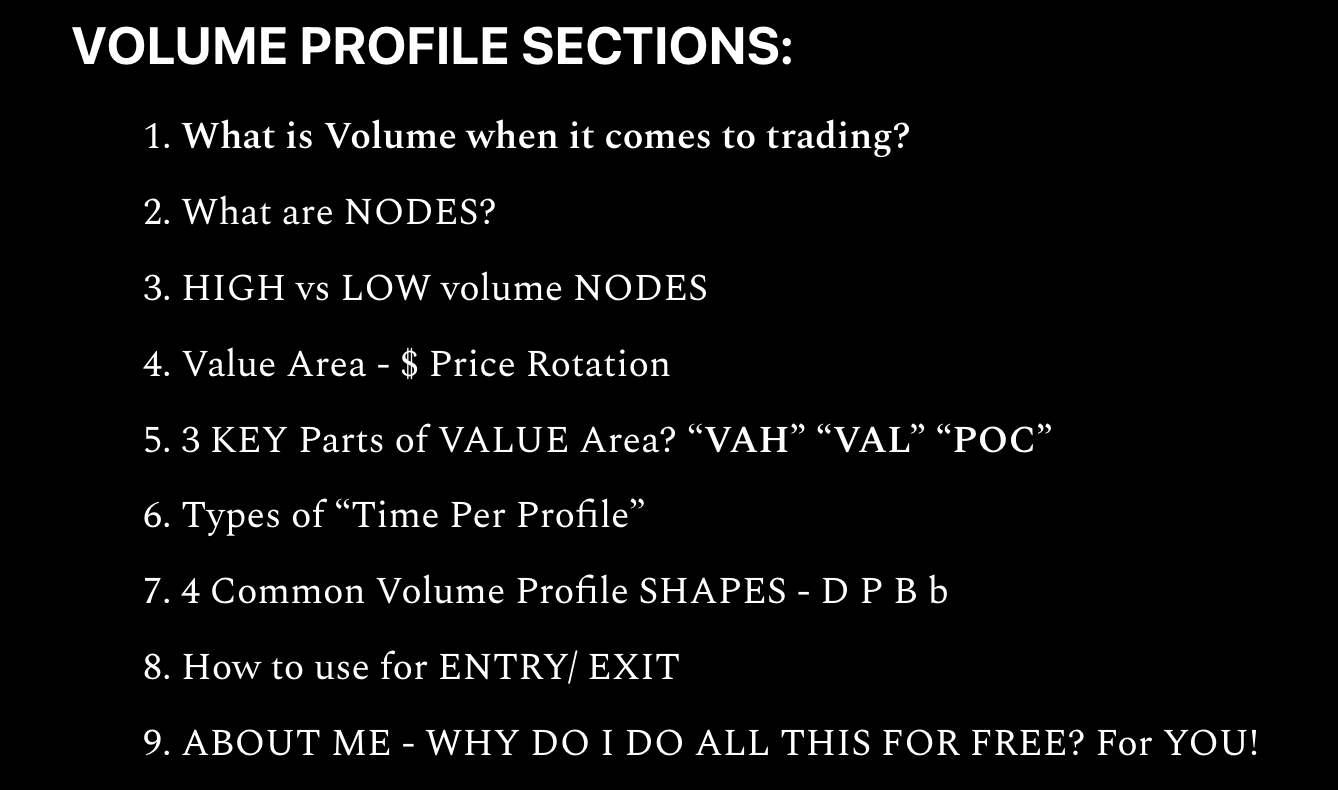 ---
🐦 BIRD'S EYE VIEW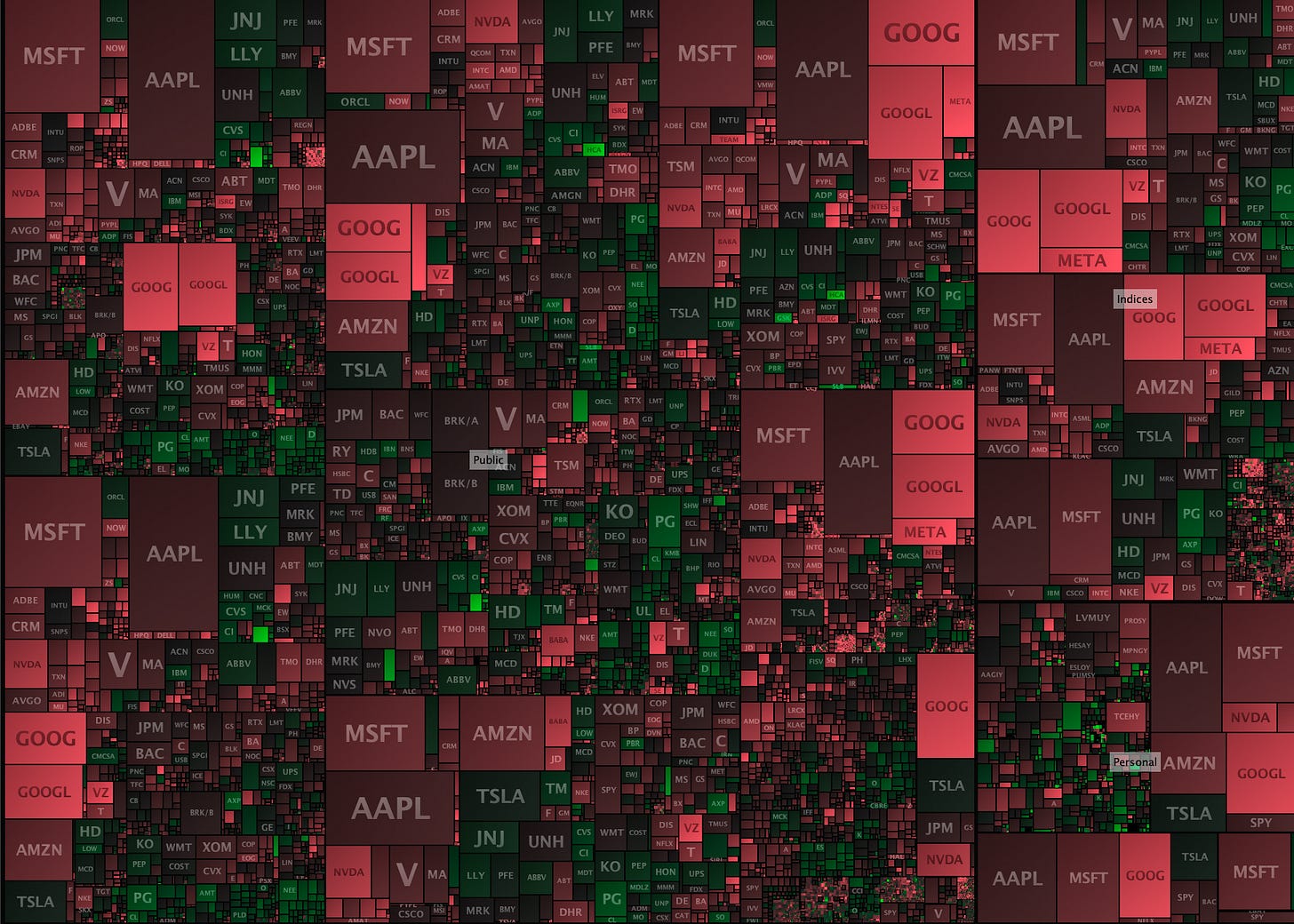 ---
Stocks We Will Be Reviewing
FUTURES - /ES & /NQ
ETFs - QQQ (tech) & IWM (small caps)
VIX - Volatility Index
STOCKS - AAPL / MSFT / AMD / NVDA / AMZN / GOOGL / TSLA
EXAMPLE of Daily SubStack:
Daily Upside/Downside Levels that are more precise than the big picture weekly charts. Both can be used if you swing trade!
Live streams with Q&A (zoom meeting style to discuss with other traders as well) to go over stocks and learn tips and tricks on my style of trading!
IF you would like to JOIN in Discord click - #VIP_waitlist and comment there!
---
Stocks We Will Be Reviewing
FUTURES - /ES & /NQ
ETFs - QQQ (tech) & IWM (small caps)
VIX - Volatility Index
STOCKS - AAPL / MSFT / AMD / NVDA / AMZN / GOOGL / TSLA
---
/ES
Game Plan:
Above Weekly POC - 3953 - Need over 3965 for us to see 4008 zone retested. From there 4030 is possible with a break and hold to grind our way back up to 4100/4116 vPOC.
OPEN Below Weekly POC - 3953 - Below 3925 we can likely test 3910 then there is not much support till 3834 zone again. If we give up 3834 we will see 3787 possibly and 3743/24 zone.
POC: 3953  / VH: 4006 / VL: 3925
---
SPY
Game Plan:
Above Weekly POC - 394 - Over 396 we can see 401 tested to fill the gap and eventually 405.66/406.91. If we really run 411.81 vPOC is possible. However, sellers may be around 401.45 zone.
Below weekly POC - 394 - Below 392 we can head down to 389.31 zone and eventually test 384.18 last week POC and 380.74. If all fails 378 and 372 are exposed.
POC: 394  / VH: 399 / VL: 390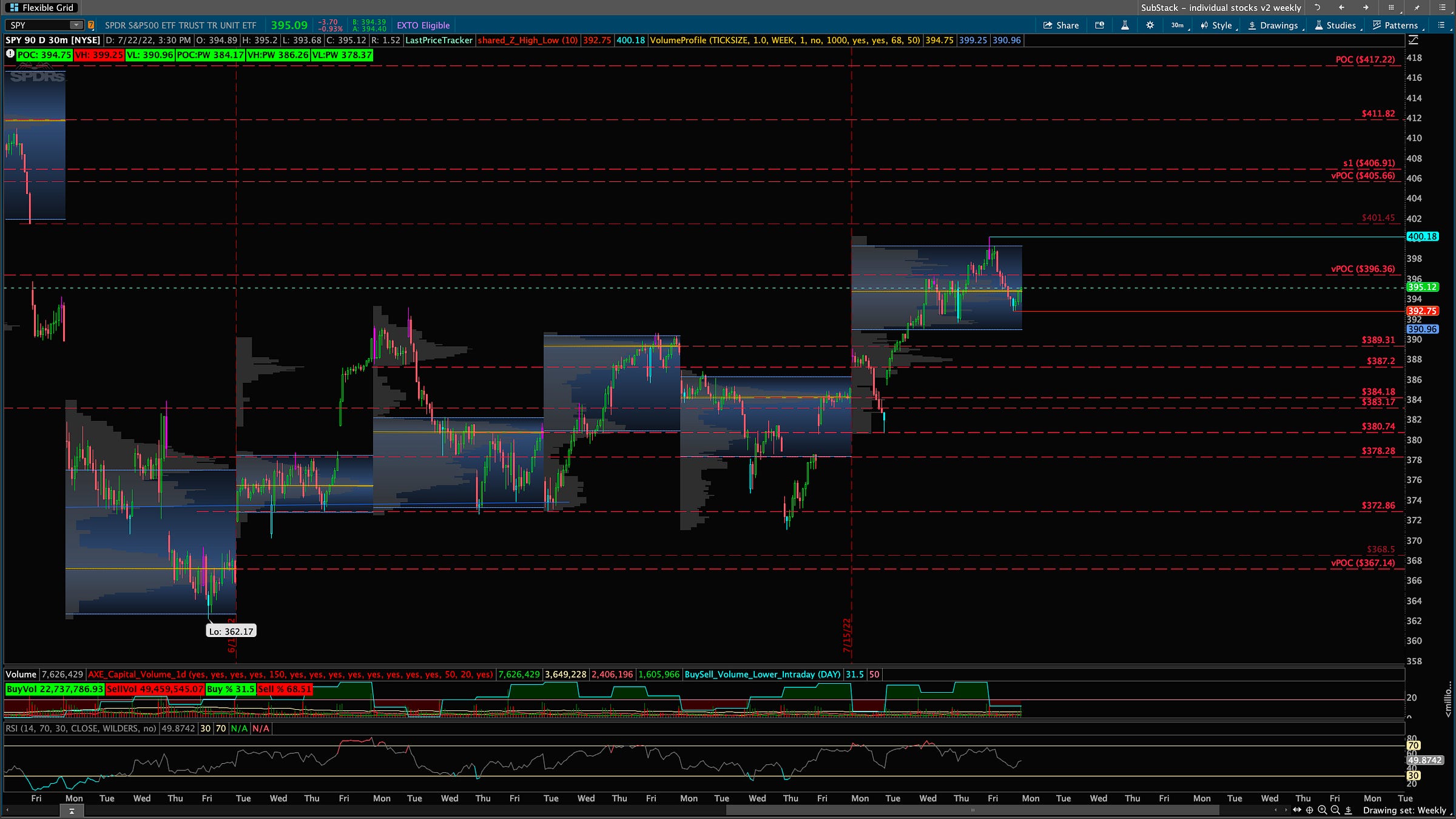 ---
/NQ
Game Plan:
Above Weekly POC 12422 -  Need over weekly POC last week of 12422 to hold for us to retest 12594 POC that we rejected if so we could overshoot to 12880 range where we topped out last run.
Below Weekly POC - 12422 - Below weekly POC we will see 12227 tested zone then eventually 11903 a previous POC that we bounced off. If all fails 11742 then 11483 is exposed for us to test 11251 POC.
POC: 12422 / VH: 12695 / VL: 12220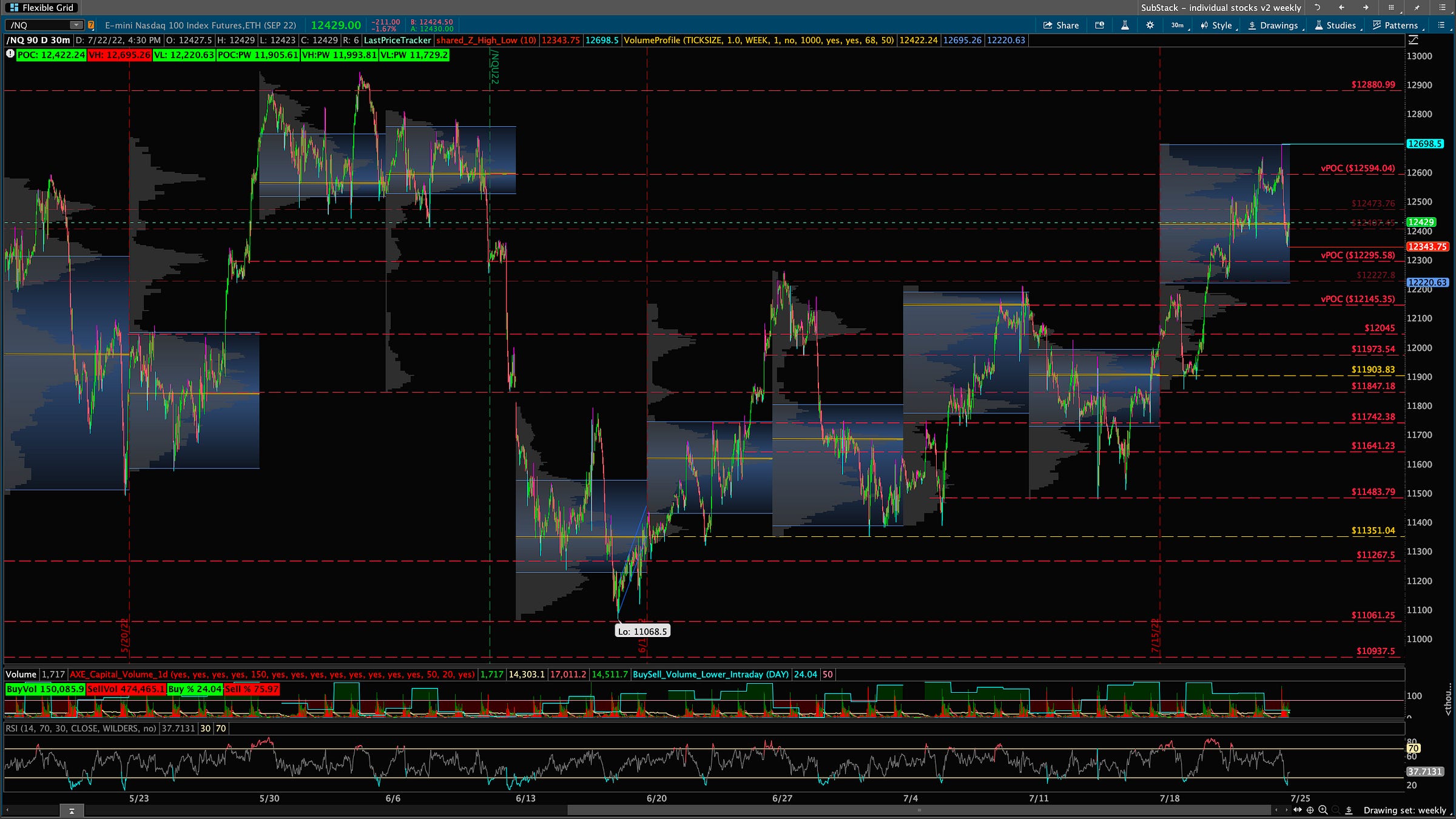 ---
VIX
Game Plan: Hit our target around 24 so caution now.
Bounced right off my 22.38 line! Let's see if we test it again if so we can see 19.84 tested!
Back over 24.69 we will push higher and eventually see 28.42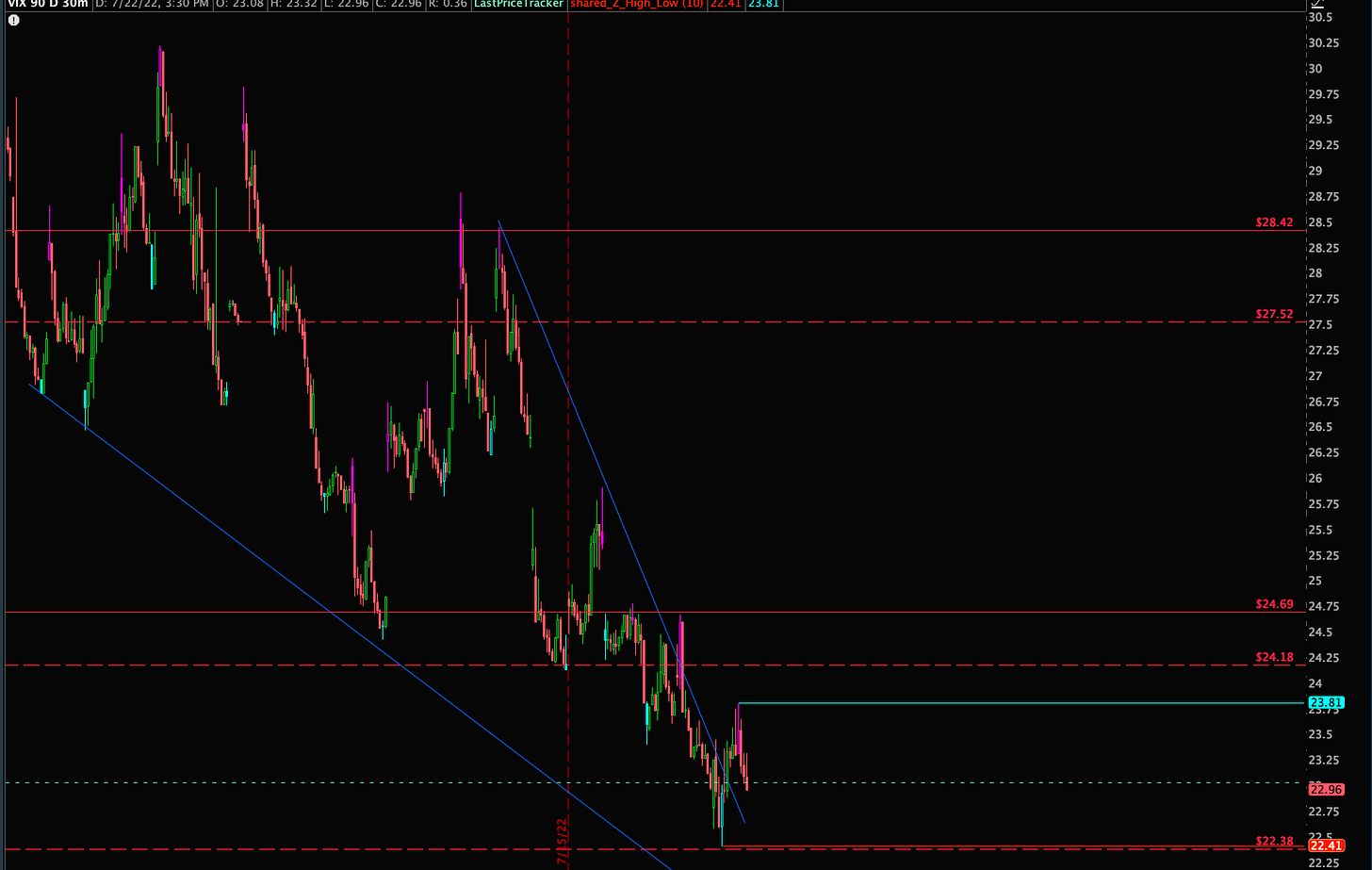 ---
QQQ
Game Plan:
Above Weekly POC - 302 -  Need to get over weekly POC for any upside first off. From there we can retest 304.02 and make a run for 307.21 a weekly POC that we rejected. If we get over that 312.65 zone we could test again but sellers may be waiting. If we manage to break that we could possibly see 320s.
Below Weekly POC - 302 - Below  299.72 we will see 293.52 but most likely 289.37 POC that we bounced off. Below that 283 and 280.26 zone is open for play. If all fails 276.11 and lower.
POC: 302 / VH: 307 / VL: 297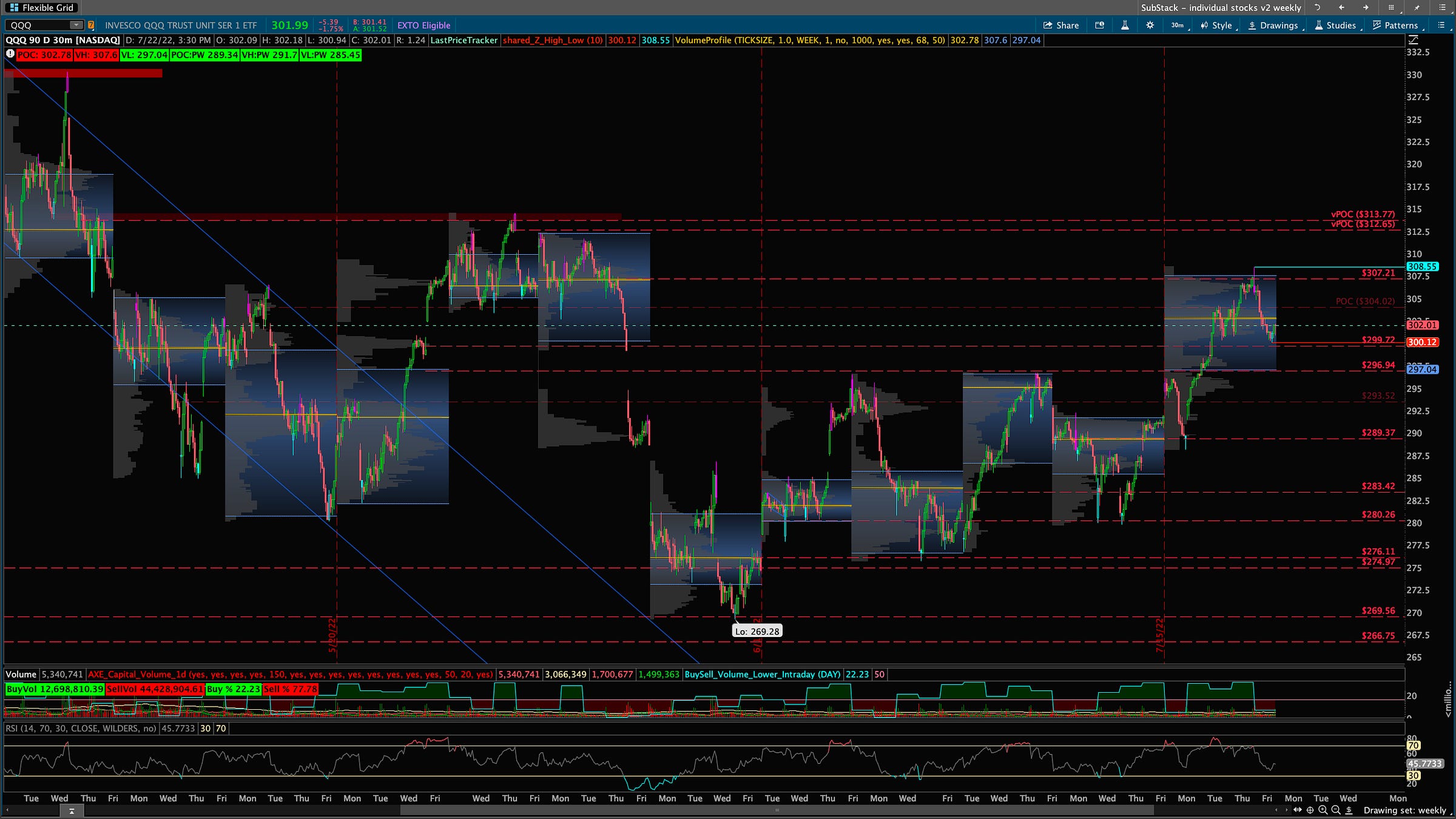 ---
IWM
Game Plan:
OPEN Above POC - 180 - Well below weekly POC right now so we need over 180.89 for us to see a retest of 182.11 zone. From there 183.51 is open and then 185.28 POC! If we get through that 187.69 vPOC is open for testing!
OPEN Below POC - 180 - Below 178.13 we can see 176.44 possibly but if that breaks not much support till 173.14. Could get choppy around 171 again but support seems to be around 168.6 and 166 zone so just note that zone.
GAPS: 175.01 > 174.34 / 168.34 > 165.71 / 157.71 > 155.89
POC: 180 / VH: 181 / VL: 177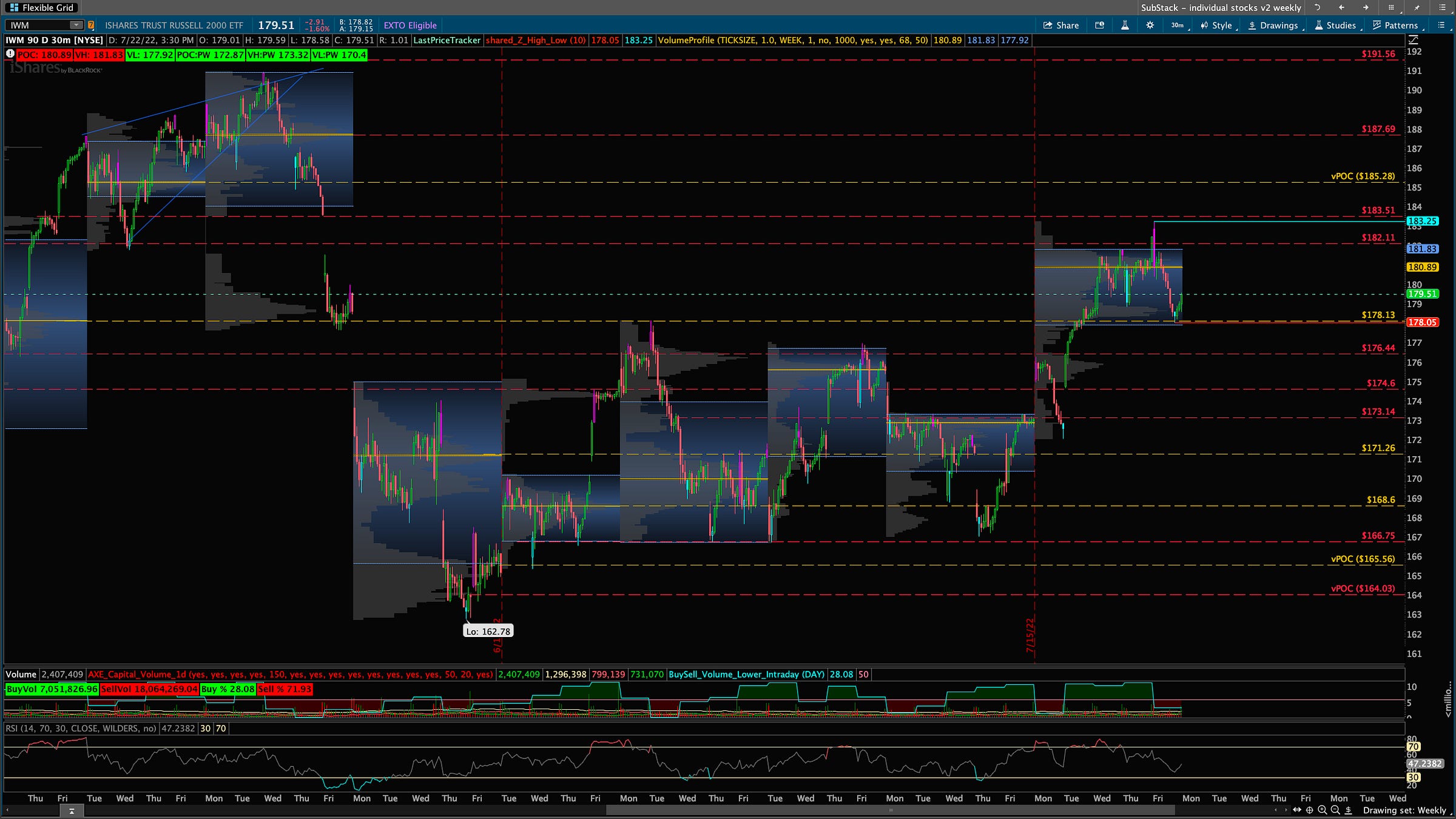 ---
AAPL
Game Plan:
Above Weekly POC - 150 - Over 154.19 we hold we can test 157.45 POC zone and eventually 160.21. (don't think we really push that high tbh but I may be wrong)
Below Weekly POC - 150 -  Below 153 we will see 150 POC zone tested and then 148.07. If that breaks 145.93 vPOC zone then 143.59 is open for testing. If we decide to dive we will see 140.44 and 137.59 zone eventually.
POC: 150 / VH: 153 / VL: 146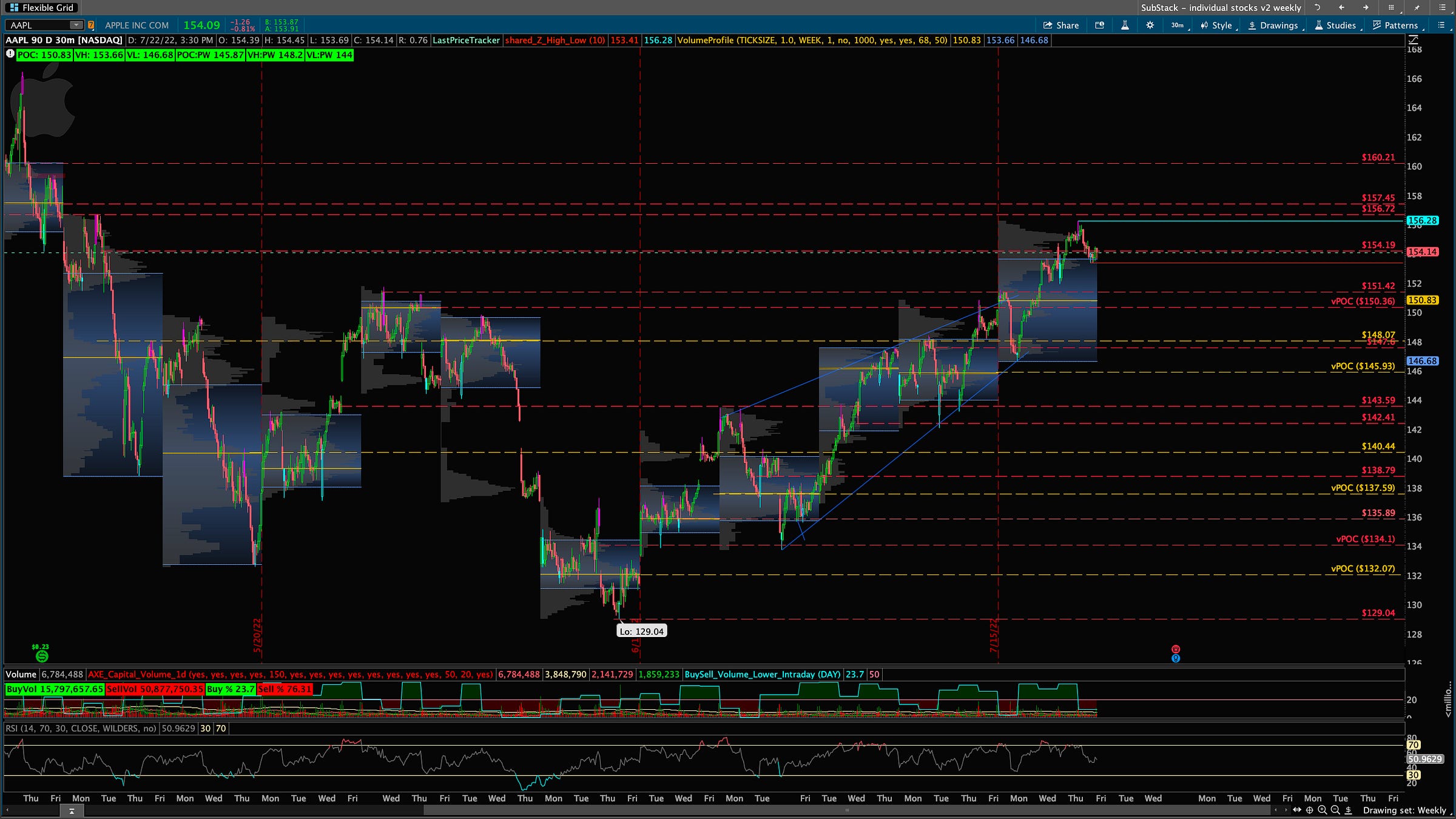 ---
MSFT
Game Plan:
Above Weekly POC - 258 - Over 263.54 we can see 267.03 vPOC zone tested but may find sellers up here again.
Below Weekly POC - 258 - Below  258 we will test 256.55 POC again then 253.74 were we bounced. If that fails there is really not much support till 245. We could possibly test 250s but it could get dicey.
POC: 258 / VH: 262 / VL: 256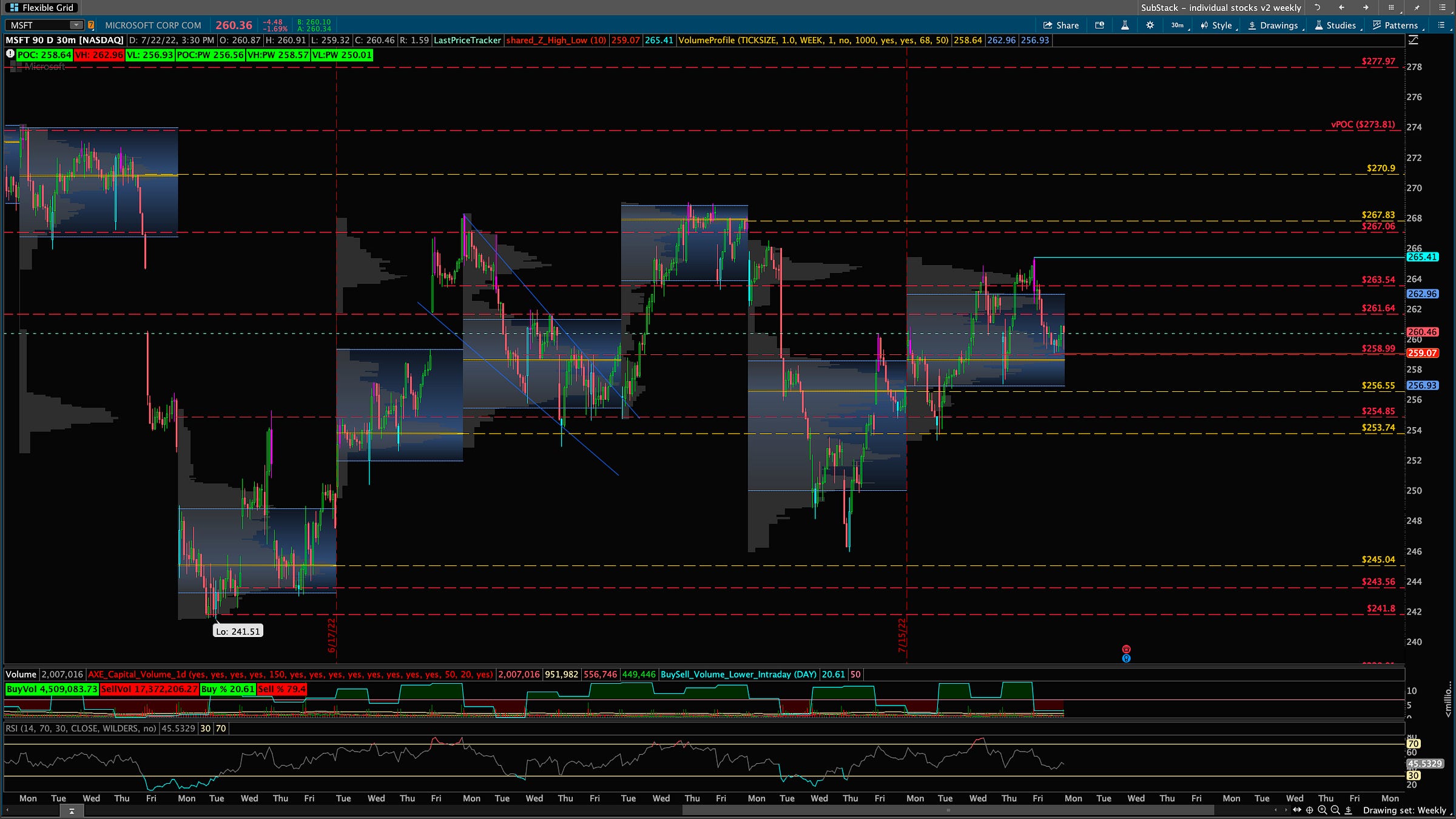 ---
AMD
Game Plan:
Above Weekly POC - 89 - Needs to hold 87.73 range. If we manage to hold that and get back above 89.03 POC we can retest 91.37 were we rejected. If we clear that we will see 94.8 tested to close the gap and possibly higher. 96.97 and 99.14 follows.
Below Weekly POC - 89 -  Below 87.73 and hold we will see further downside to 85.92 then 81.03 as not much support in between. One we break 81.03 we can see 79.13 and 76.36 zone.
POC: 89 / VH: 78 / VL: 76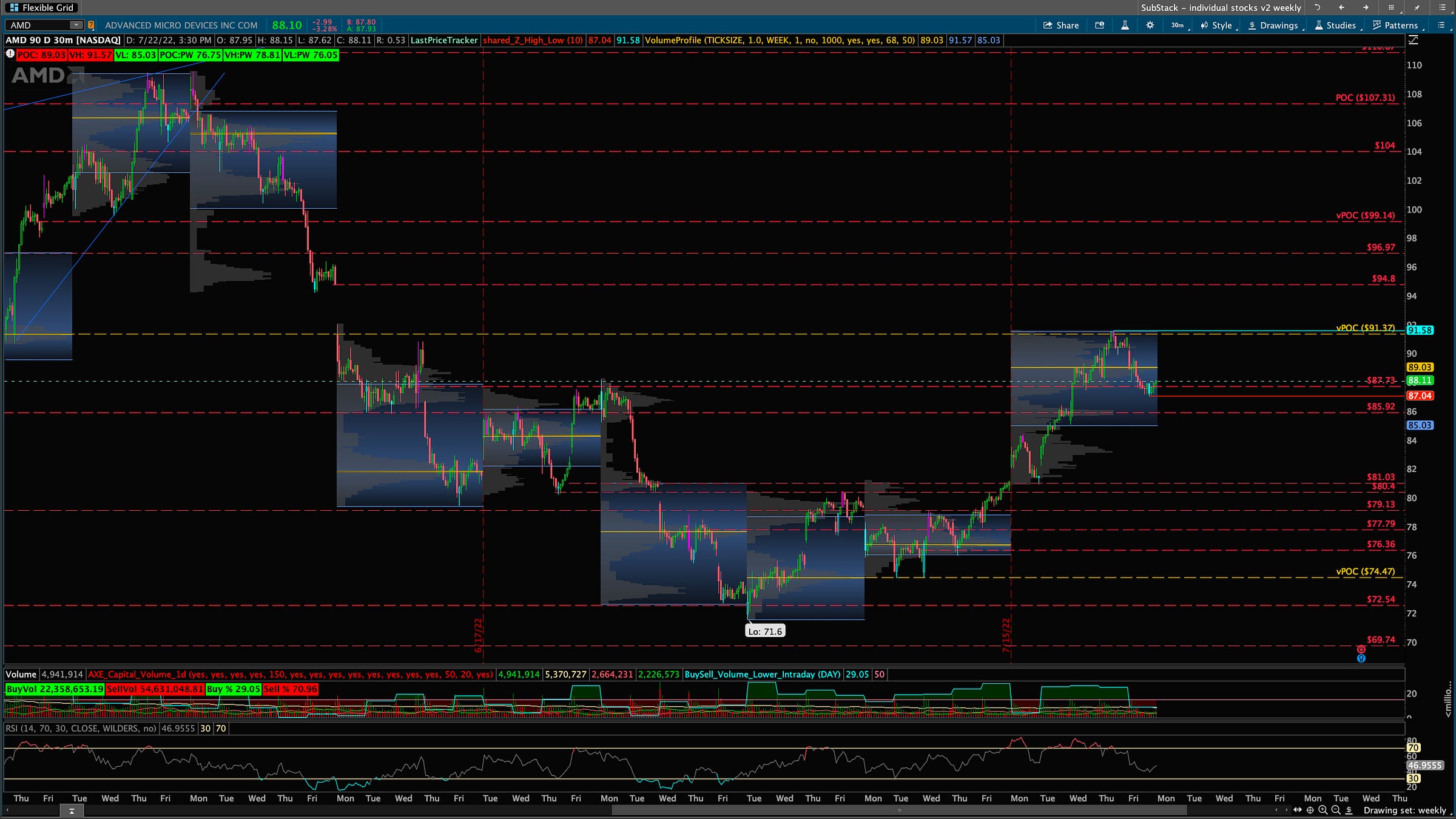 ---
NVDA

Game Plan:
Above Weekly POC - 176 - Hold over 172.04 we can retest 176.53 vPOC. Over that 181.97 retest where we rejected then 186.84 vPOC test.
Below Weekly POC - 176 - Below Below 172 break and hold we will see 167 zone tested then 165. If that fails 160.69 where we bounced then 158.09 which is a VPOC we gapped over. If all fails 153/151.55 we will see.
POC: 176 / VH: 180 / VL: 167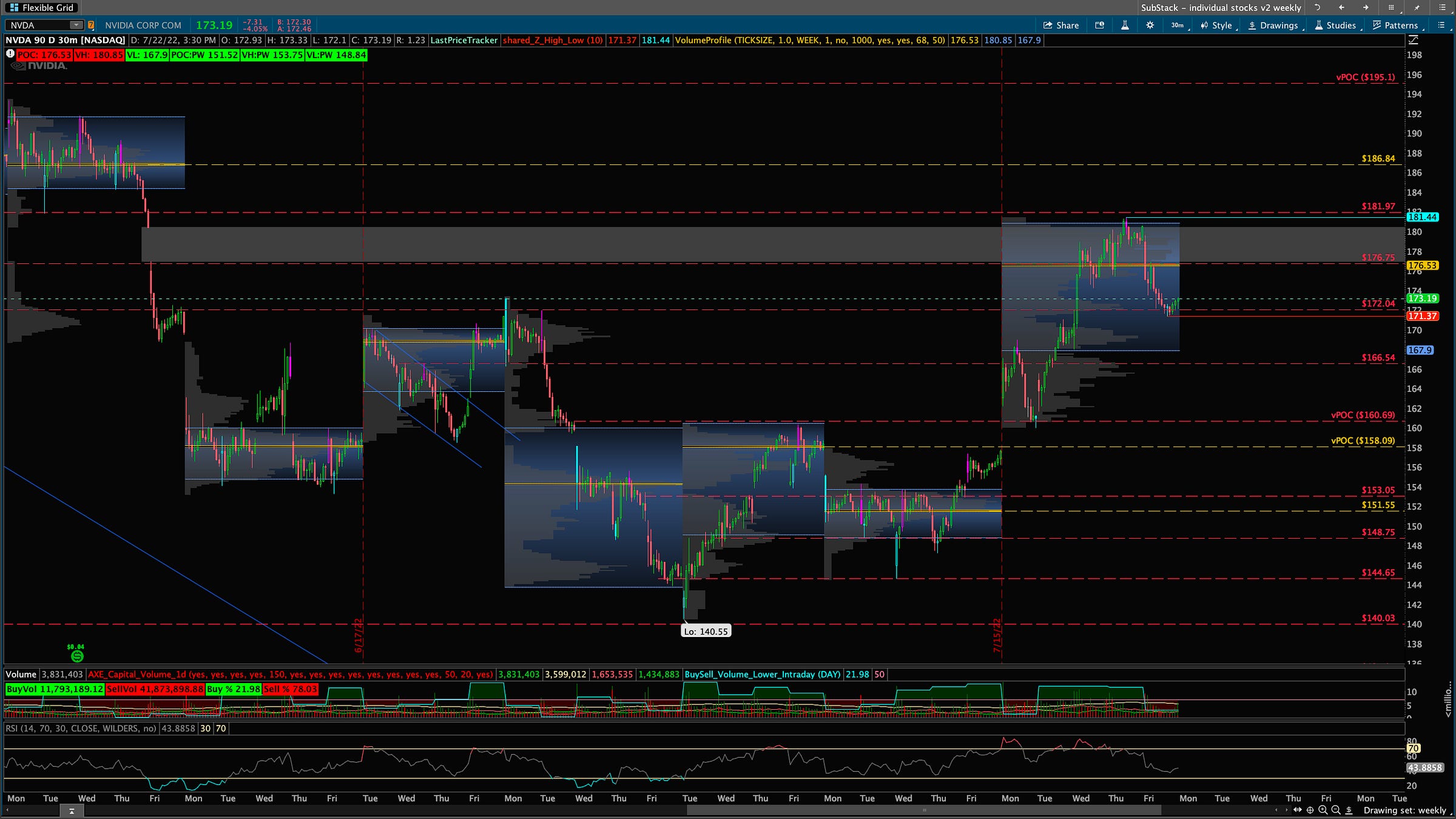 ---
AMZN
Game Plan:
Above Weekly POC - 122 - Need to get above 122.42 for a retest of 125. If we get over that 126.51 we can see and 130.
Below Weekly POC - 122 - Below 122.42 we will see 119.34 and eventually back down to 116.45 where there is some support. Once that breaks 113.81 POC we test and then 110.36 vPOC.
POC: 122 / VH: 125 / VL: 117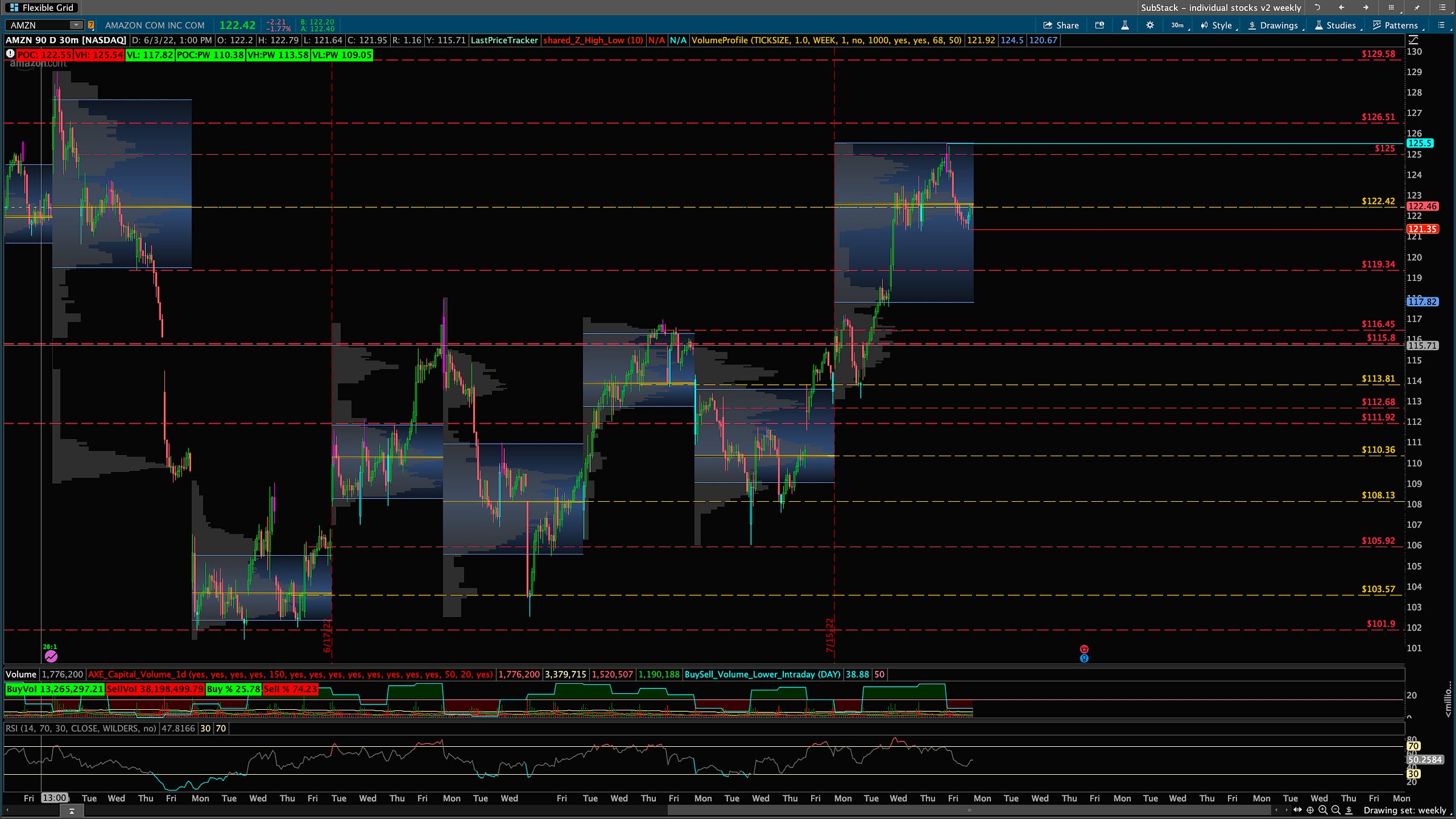 ---
GOOGL
Game Plan:
Above Weekly POC - 113 - Need to stay above 106.71 POC and for us to get over 108.68. From there we can test 111.23 and eventually back to 113.16. POC is at 113.97 which is up there so just keep that noted.
Below Weekly POC - 113 -  Below 106.71 we will see see 105.19 and if that breaks we will slide down to 102/101 and make new lows.
POC: 113 / VH: 114  / VL: 110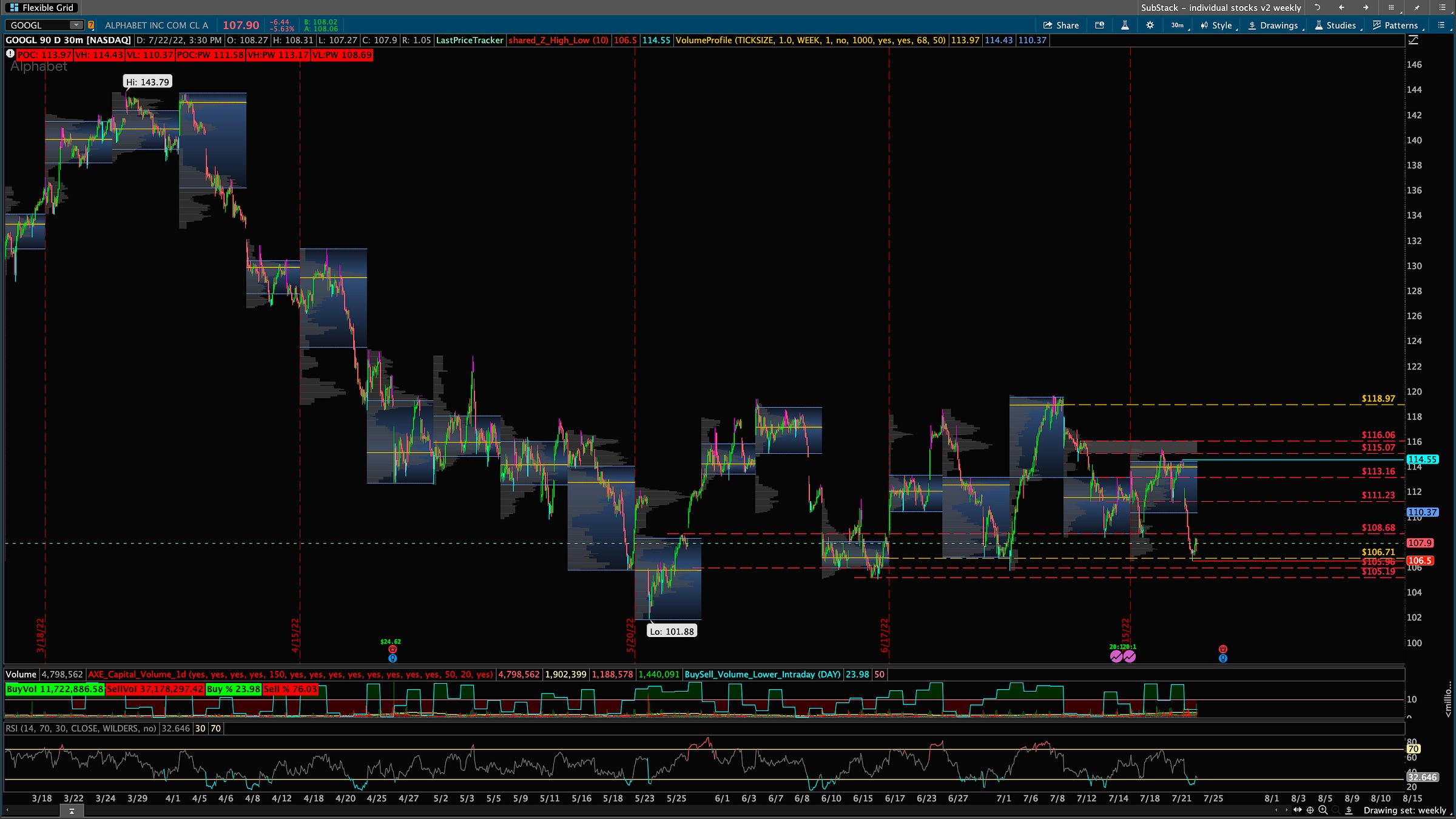 ---
TSLA
Game Plan:
Above Weekly POC - 746 - Need over to hold over 816.52 to hold for us to see 847.95. From there we can test 875.7 vPOC. If we really push 916.14 is in play.
Below Weekly POC - 746 - Below 800 we will make out way back to 763. It may not be a straight path but that previous resistance could become support. If that breaks we will see 746.02 tested vPOC and 715.72 follows.
POC: 746 / VH: 805 / VL: 710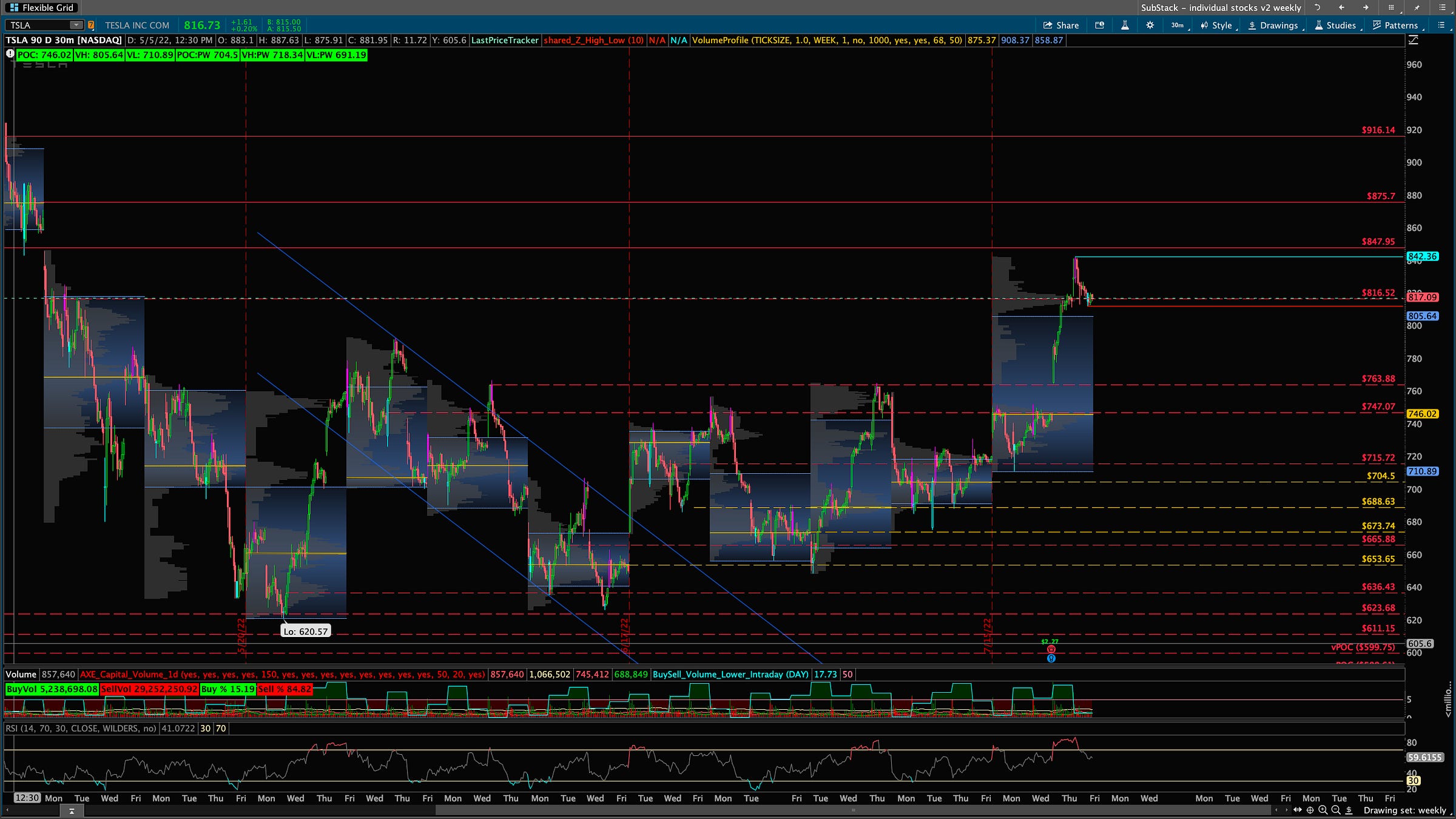 ---
Did you enjoy this post?
If you want more detailed levels and game plan check out the Daily SubStack:
Daily Levels for all 12 stocks
User stock posts if  you want a stock charted with levels, let's talk about it and create a game plan
Live Streams with Q&A
To continue supporting my work I put into these blog posts you can subscribe to the monthly or annual plan!
Thank you for reading PHOENIX Capital Newsletter. Please share on Twitter!
---
Disclaimer: This newsletter is not trading or investment advice, but for general informational purposes only. This newsletter represents my personal opinions which I am sharing publicly as my personal blog. Futures, stocks, bonds trading of any kind involves a lot of risk. No guarantee of any profit whatsoever is made. In fact, you may lose everything you have. So be very careful. I guarantee no profit whatsoever, You assume the entire cost and risk of any trading or investing activities you choose to undertake. You are solely responsible for making your own investment decisions. Owners/authors of this newsletter, its representatives, its principals, its moderators and its members, are NOT registered as securities broker-dealers or investment advisors either with the U.S. Securities and Exchange Commission, CFTC or with any other securities/regulatory authority. Consult with a registered investment advisor, broker-dealer, and/or financial advisor. Reading and using this newsletter or any of my publications, you are agreeing to these terms. Any screenshots used here are the courtesy of Think or Swim. I am just an end user with no affiliations with them.
Thanks for reading PHOENIX Capital Newsletter! Subscribe for free to receive new posts and support my work.