Thoughts on /ES 🤔
/ES big picture - Controlled sell-off to weekly POC of 3957 today. If we hold this zone we could push back up to 4007 then 4030 and 4073.  If 4007 is resistance and the retest fails we sell right back down to 3910 below and if that fails 3834 below we will see.

If we continue down we will see 3930 and 3910 very soon.

However, 4007 will remain key still to reclaim for a move any higher.
"Remember, the market transfers money from the impatient to the patient!"
We will have 3 Live Streams this weekend!
V.I.P ONLY(see below) - Co-host Savvy1 from Discord - Sunday 8:30 PM EST!
Savvy who is one of the analysts in the group who we all know does a phenomenal job with charting and Fibonacci sequences.
+ Fibonacci Retracements
+ How to use the Fibonacci tool
+ Spotting ABCD patterns
+ much more

VIP Live Stream (After Savvy at 8:30pm EST to whenever we will roll right over into going over other charts and levels)
- Prepare questions
- Charts to go over or trades you took this week
FREE (regular weekly one Sunday 7:30 pm EST)
- Will just go over the weekly big picture of the charts
- Basic charting concepts.
If you want to join V.I.P use ONLY this special link to sign up.  This event will NOT be recorded. If you are already VIP then see you Sunday night!
Click below to sign up. After you do that DM me on Discord with the email used to pay so I can verify and add Discord VIP Roles!
---
Want To Learn Volume Profile?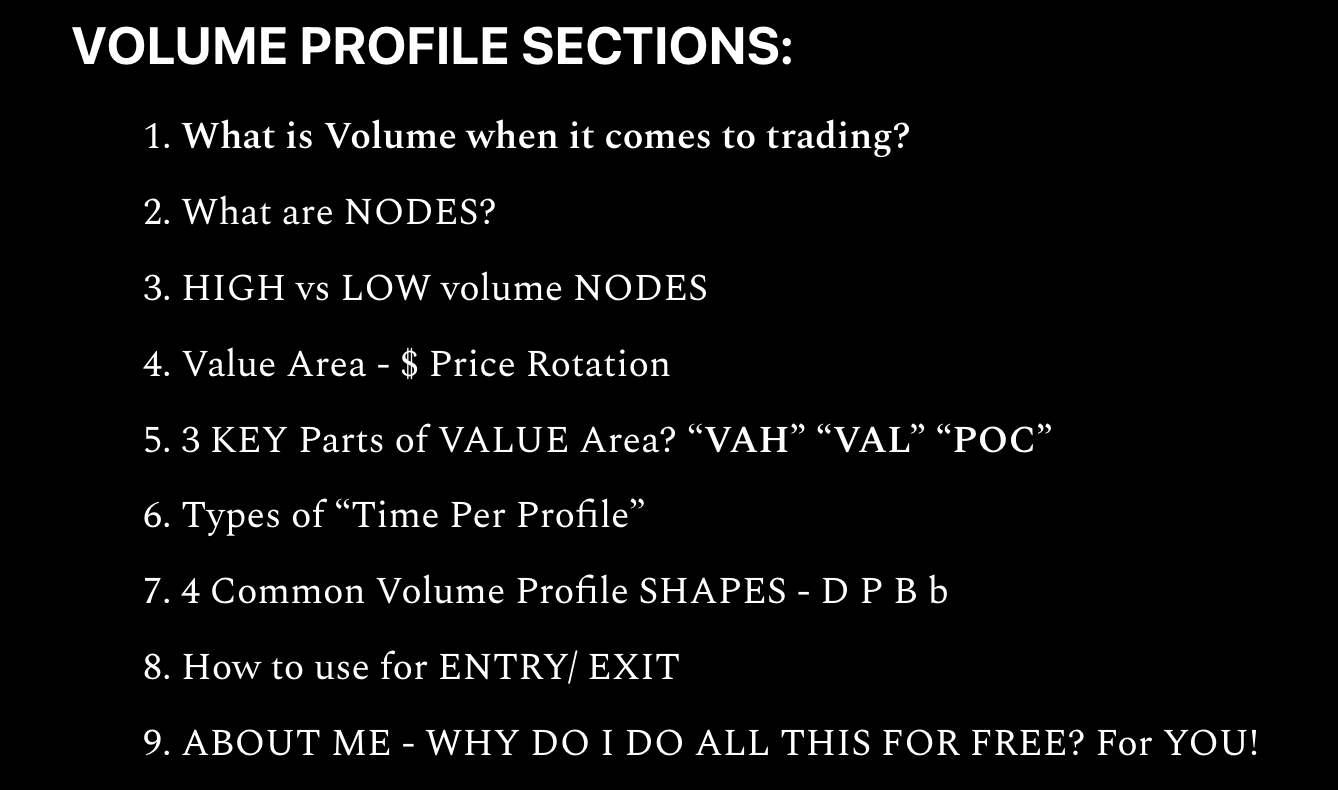 ---
🐦 BIRD'S EYE VIEW
---
Stocks We Will Be Reviewing
FUTURES - /ES & /NQ
ETFs - QQQ (tech) & IWM (small caps)
VIX - Volatility Index
STOCKS - AAPL / MSFT / AMD / NVDA / AMZN / GOOGL / TSLA
---
You don't have access to this post at the moment, but if you upgrade your account you'll be able to see the whole thing, as well as all the other posts in the archive! Subscribing only takes a few seconds and will give you immediate access.
Access all our content
Subscribe now and have access to all our stories, help us stay independent and enjoy exclusive content, with constant updates.